Why Sponsor?
Lounge 21 is an intimate setting perfect for a VIP exclusive event, launch party, anniversary celebration, and more
Reserved for attendees 21 and over, Lounge 21 offers opportunities for exposure to this targeted demographic in a sophisticated atmosphere. The space is yours to transform, anywhere from customizable branding to your choice in live music, libations, and unique celebrations.
Customize the drink menu
Bring your own band or showcase special guest and talent with a Q&A session
Two 16:9 6.11' x 12.2' rear projection screens available
Open from 10 AM to 2 AM from Thursday to Saturday & 10 AM to 4 PM on Sunday
All-ages event activations are available upon request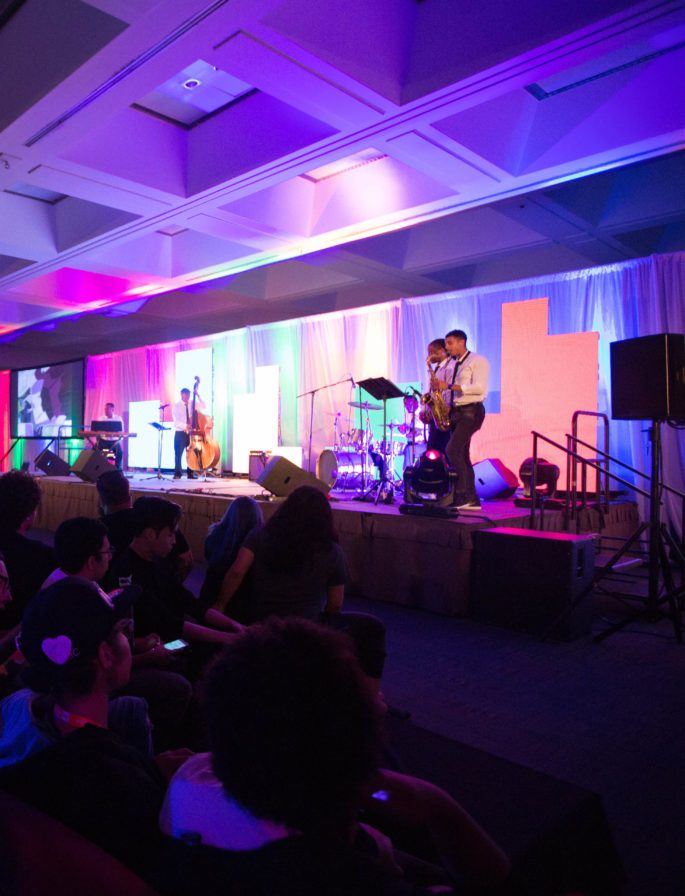 20,400 ft²
of event space
Immerse a large audience into a unique experience
Central
location within AX
Makes the event hard to miss!
Unique
branding experience
Host an event the way you want it to be!
All-inclusive
Venue package
Lighting, furniture, A/V support staff, A/V equipment, bar service, and security.
Experiential Activation Space Gallery
Past Events include: Final Fantasy 30th Anniversary Party, Cowboy Bebop 20th Anniversary Party